GARY R. MOOR / AUTHOR
---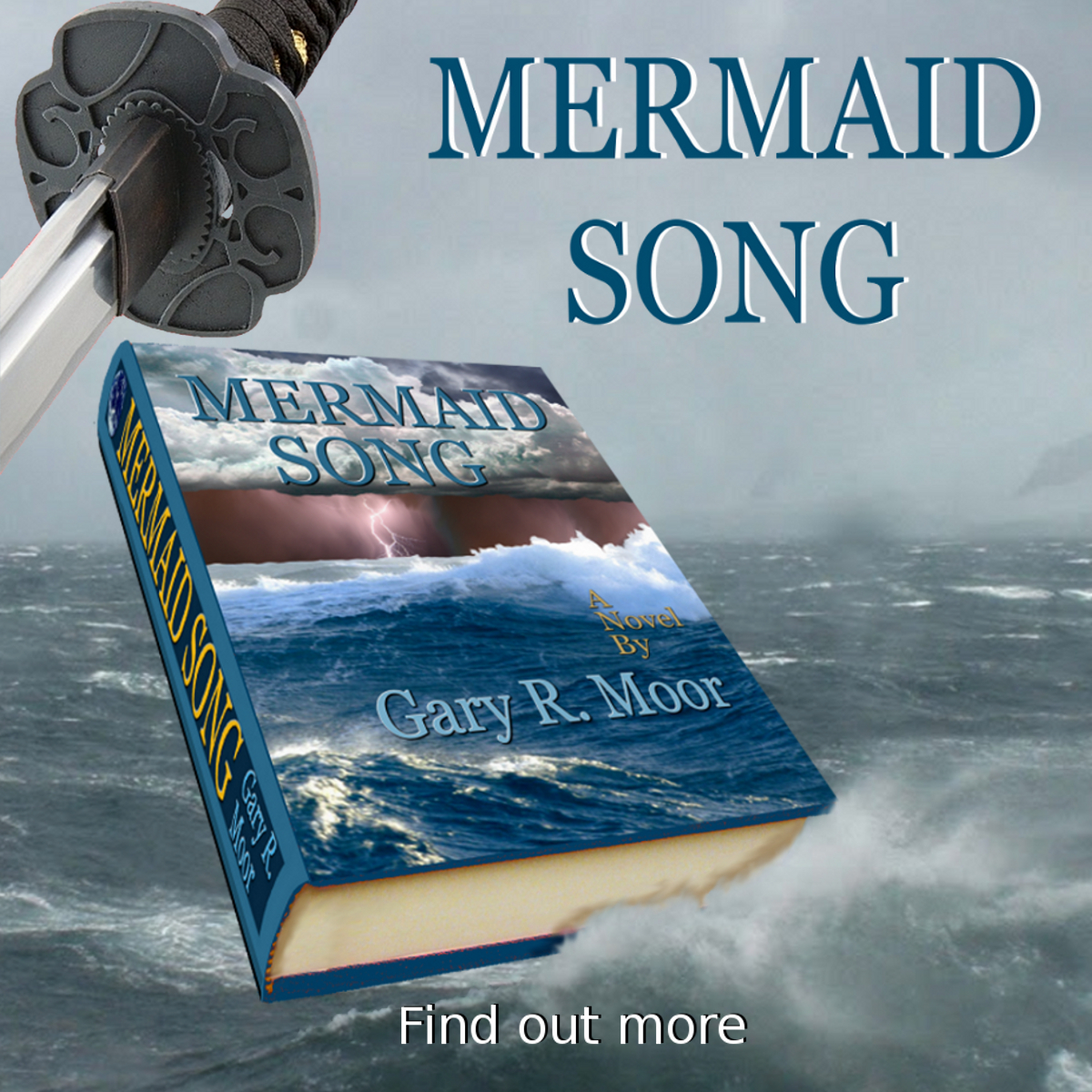 An Epic Interstellar Western
A Tale of Adventure, Violence, and Romance
---
Isaac Chavira abandons his unborn son and his wife believing she betrayed him with another man. Now he seeks contracts for his construction company ever farther out on the frontier. At last he gets a contract to build a meat processing plant on the most remote planet of all, Thalassa, and it will make him a rich man. This sea-covered world is the source of a coveted and addictive delicacy―the flesh of sea creatures the settlers call mermaids. Isaac's dreams seem within his grasp, until a mermaid sings to him. His startling response to this experience leaves him stranded on this dangerous frontier planet stripped of his livelihood. He embarks on a perilous adventure encountering a searing rite of passage and beings evolved millions of years ahead of us; he finds love and something finally worth fighting and dying for.
1st Edition Hardcover $25.95Bookstore Paperback $14.00Paperback $12.98Ebook
A Man's Wild and Dangerous Journey to Freedom
---
A decorated former combat fighter pilot, airline captain and father of two, Spencer Aubrey has the perfect life. However, he is haunted by his father's death in a plane crash when Spencer was three, that stranded him and his mother for weeks in the Canadian wilderness. He desperately seeks something for which he has no words. On the 36th anniversary of his father's death, this singular impulse drives him to tear his life apart in one mad act. He loses everything and must start over. The maelstrom he creates turns into a ritual journey for Spencer—a journey encompassing a secret tunnel, a sea captain, a crazed shaman, a ballet dancer, a blind seeing eye dog, a haunted house, and the worst serial killer in American history. A new life could await his journey's end, if he survives in this funny and often frightening tale of grief and transformation.
1st Edition Hardcover $23.95Bookstore Paperback $15.16Paperback $8.98Ebook